About the Organizers
VHNSN College(Autonomous)

The benefit of education, let alone higher education, was a distant dream for the poor people of Virudhunagar region until the nineteen forties. It was in the backdrop that the philanthropic and munificent members of the merchant community of this town were longing for a college of their own. In June, 1947, the idea of establishing a college in Virudhunagar was mooted at Nadar Mahajana Sangam meet held at Kovilpatti. Rao Bahadur M.S.P.Senthikumara Nadar who was present on the dais at that moment made on the spot announcement to donate a hefty sum of Rupees Two lakhs to start a college in Virudhunagar. Thiru M.S.Periasamy Nadar was gracious enough to donate and acquire one hundred and fifty acres of land on the Aruppukottai road for the college. This institution has attained an eminent status with 20 UG, 15 PG and 13 M.Phil., and 10 Ph.D Programme. The institution also offers UGC Sponsored B.Voc Course on Environmental Assessment and Remediation. The UGC granted autonomous status to the institution in 2012. The college is accredited with A Grade by NAAC in the third cycle of accreditation. The institution has secured 51st rank in National Institutional Ranking Framework by the Ministry of Human Resource Development, New Delhi. Today, after 71 years of its inception, VHNSN College has grown from strength to strength, scaling new heights and crossing many a milestone on the academic road. Even a casual glance at the campus of this college will speak volumes for its multidimensional development. The sprawling campus dotted with lush green trees, the imposing and massive buildings, the sophisticated infrastructure with the state of art technology, the computerized and well - stocked library, the committed and competent team of staff and the enlightened management has collectively transformed this great institution into a towering colossus, standing astride and the pinnacle of academic excellence.
Institute for Integrated Regenerative Medicine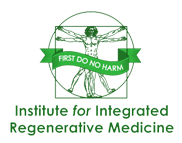 Dr.Janethy Balakrishnan and Nils Bokström are co-founders of the Institute for Integrated Regenerative Medicine (IIRM) and the Swedish Institute of Regenerative Medicine (SIRM) They dedicated their careers on unravelling the mysteries of health-span to discover ways of achieving optimum health in congruence with one's environment. IIRM advocates Integrative medicine which is a collaborative approach that combines effective synergistic treatments of both conventional mainstream (allopathic medicine) and complementary/natural medicine which modalities are recognised by the authorities.This is delivered in an upgraded and evolving clinical setting based on what is the best health solution for the individual patient. In IIRM's role as a research organisation in nutrition and stem cells, IIRM reaches out to an audience of both allopathic and non-allopathic medical professionals, as well as patients and a wider health-conscious community through a presence in Malaysia, Sweden and Germany. With a participatory medicine model, IIRM has met with success in taking patients off diabetic, hypertensive, autoimmune medication, attributing achievements to the empowerment of patient. IIRM also owns several trademarks and patents of products through which it manages its patients. IIRM believes in empowering patients, because health is everyone's own responsibility and to put simply, health is a basic human right. IIRM's mission is to shift the balance of power back to the people. Therefore, healthcare should not be just delivered but greatly encouraged by well-informed substantiated self-care.